Art from the Ocean
Welcome to my art page.  Here you will find majestic views above and below the surface. Exciting creatures both naughty and nice yet all with an intrinsic beauty.
I am a scientist, marinebiologist and professional diver since 30 years back. I worked worldwide but mostly in Sweden and the Baltic Sea. Now i transfer the pictures in my head onto canvas and i hope you would like to come along and enjoy my art.

My artistry is about real and imaginary creatures and people in the marine environment.
Plastic wave
Acrylic on canvas with plastic from the ocean.  The plastic is delivered from sspa.se who works with maritime solutions. One Project is to recover plastic from the ocean to use in a new context. I have received plastic pellets from SSPA and incorporated in my art.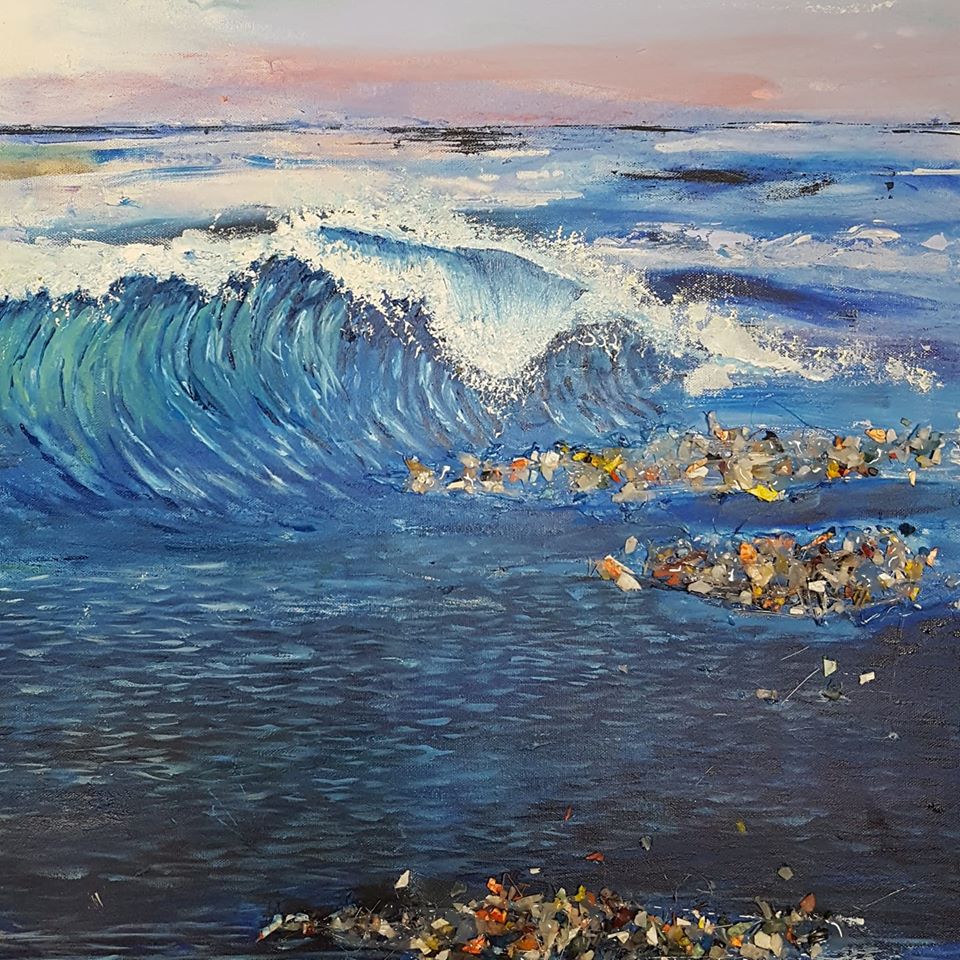 Did you know that:
-About one-third of plastic waste enters nature as land, freshwater or marine pollution.
-At least 8 million tons of plastic end up in our oceans every year, and break up into small particles through erosion by sunlight, salt water, currents and waves
-Plastic debris is ingested by or entangle marine species which causes severe injuries and deaths
-Plastic pollution is a threat to food safety, human health, coastal tourism, and contributes to climate change.
Exhibitions
Upcoming and recent exhibitions. I hope to see you there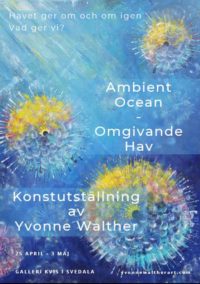 Ambient Ocean -Omgivande Hav – postponed to 2021 due to COVID-19
The ocean gives over and over again, but have we overgiven the ocean? An exhibition that bridges science and art to mediate ocean literacy.  Galleri KVIS, Svedala 

The Arts Dot -Postponed to 2021 due to Covid-19
International Art exhibition in Karlskrona, Sweden