Welcome to my art page.  Here you will find majestic views above and below the surface. Exciting creatures both naughty and nice yet all with an intrinsic beauty. My artistry is about real and imaginary creatures and people in the marine environment. I work in several techniques, acrylic on canvas, metalleaf and alcohol ink to mention some. 
I am a scientist, marinebiologist and professional diver since 30 years back. I worked worldwide but mostly in Sweden and the Baltic Sea. Now i transfer the pictures in my head onto canvas and i hope you would like to come along and enjoy my art.
Visit my blogpage where i share thoughts behind my art and also some tips for other artists. 
Picture of the month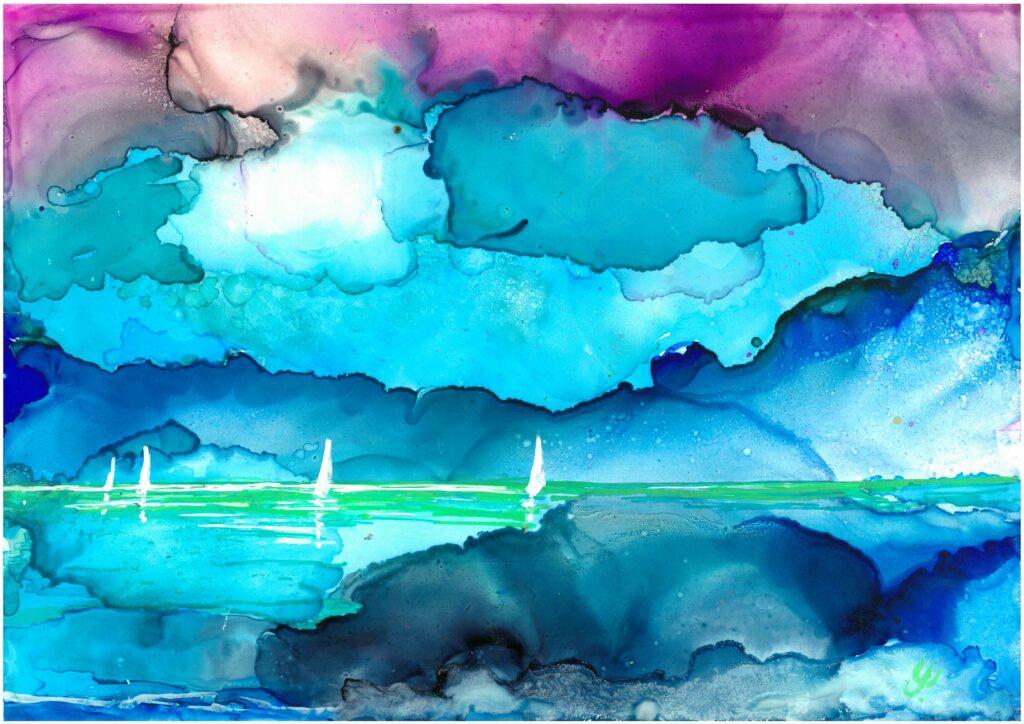 Nothing between us and the sky.
Exhibitions